Say you want to put a little Lovecraftian horror into your life. Let's take a moment to consider the shoggoth, and how it has evolved in cultural perception.
First, the shoggoth, in all its glory, as described in Lovecraft's At the Mountains of Madness:
… a plastic column of fetid black iridescence… a shapeless congeries of protoplasmic bubbles, faintly self-luminous, and with myriads of temporary eyes forming and un-forming as pustules of greenish light.
This shoggoth 'oozes', 'crushes', 'slithers', and 'drives before it a cloud of pallid abyss vapor'.
Here's how the original Astounding Stories cover rendered it:
Readers, shall we see whether 82 years has domesticated the shoggoth? I think we shall.
Crafters have taken up the cry, including fiber artist Tracy Widdess:
Artist K.M. Kotulak has this amazing shoggoth podling, as well as others, on Etsy:
Authors have explored the depths, including the award-winning "Shoggoths in Bloom," by author Elizabeth Bear (Newly released in the eponymous short story collection Shoggoths in Bloom, below), and Charles Stross' "A Colder War."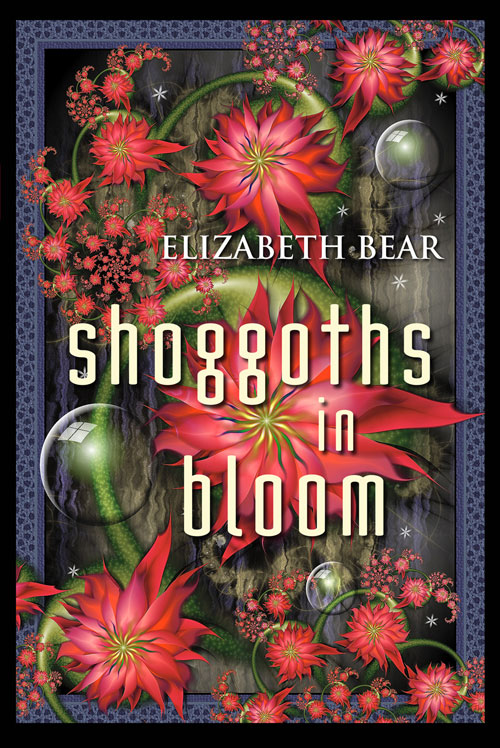 Even young children have come up with their own interpretations:
Sometimes the toymakers try to get in on the act…. :
But never fear! We can find evidence of Shoggoth horrors in their natural state even in the most innocuous of circumstance.
I leave you with this nightmarish thought.  Perhaps we are the ones being domesticated after all: